Your Accommodation in Cathar Country
The guest house « Au Cœur de Rennes » is an old house in the centre of the village of Rennes-les-Bains, Aude, France. Originally a 14 room family hotel, dating from the heyday of the thermal cure in 1920s, it was entirely renovated in 2000 and now provides two types of accommodation: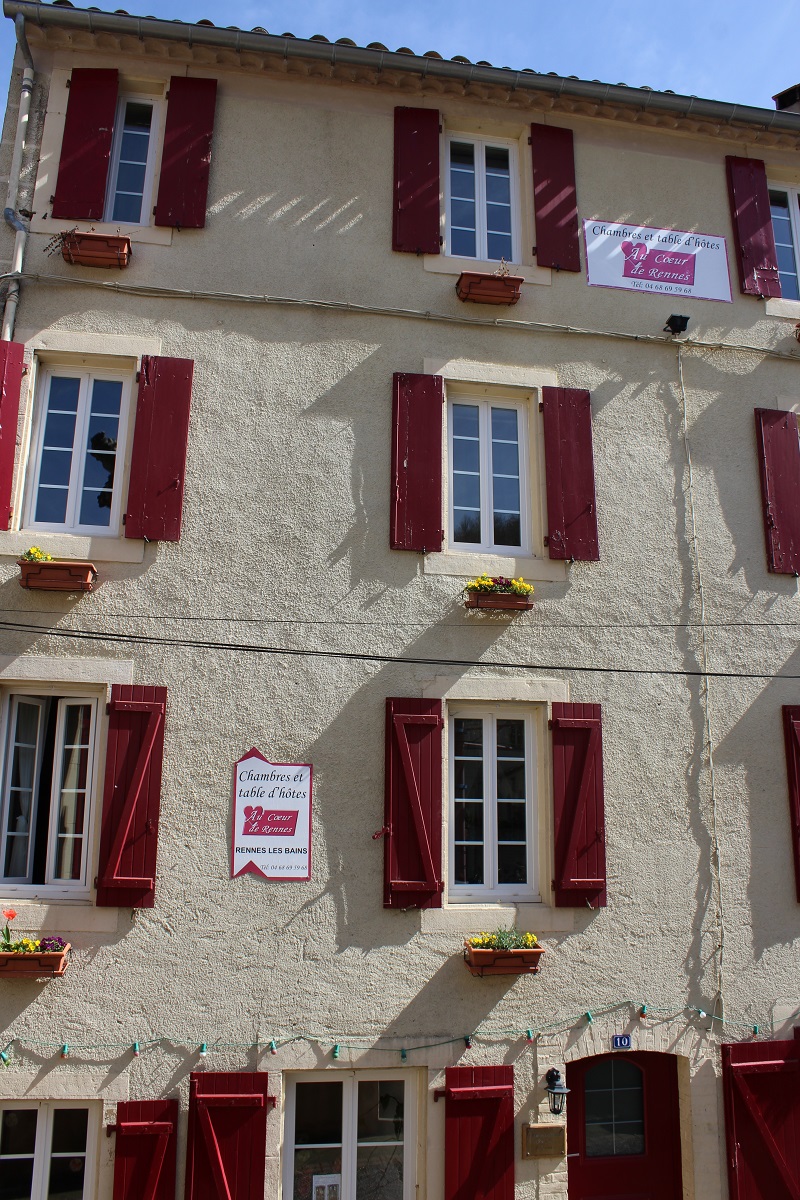 Chambres d'hôtes (Bed & Breakfast): 5 comfortable rooms with bathroom, shower, fridge, television with DVD player, hair-drier.
An apartment : Fully furnished and equipped, self-catering flat on the top floor for up to 4 people.
Charming red shutters look out over the village square. Our garden by the river "Salz" invites you to bring a picnic, relax with a book or enjoy the sun of the South of France.
Extras:
Sitting-room where guests will find books, magazines and DVDs of local interest.
Comfortable dining-room for breakfast and evening meals.
Wifi access on every floor.
Lock-up bicycle shed.
Relaxing massages with essential oils (see page "And also...").
New, rent of bike with electric assistance
Your Hosts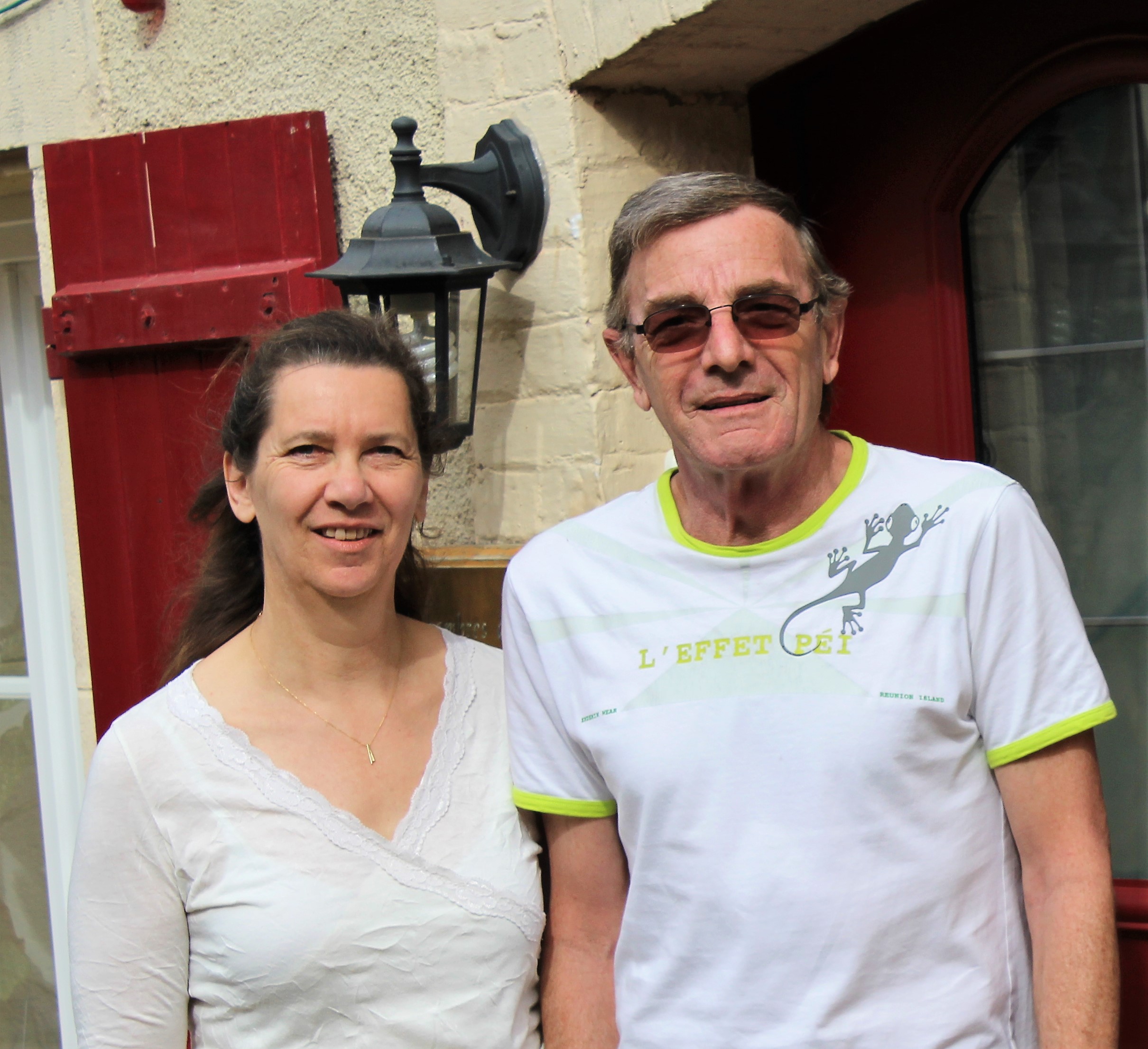 Laurence and Erick welcome you into their beautiful home in Occitania in the South of France, which they opened as a B&B in 2011.

Social workers for many years, they left their old world behind to enjoy the slower pace of village life, welcoming guests to their home to share meals, cultures and magical moments. Running a "chambre d'hôtes" (B&B) inspired them more than running a hotel. They fell in love with "Au Coeur de Rennes" in the heart of small town France, and the hot springs of Rennes les Bains - Aude - Languedoc-Roussillon.
Rennes-les-Bains - Aude - Languedoc-Roussillon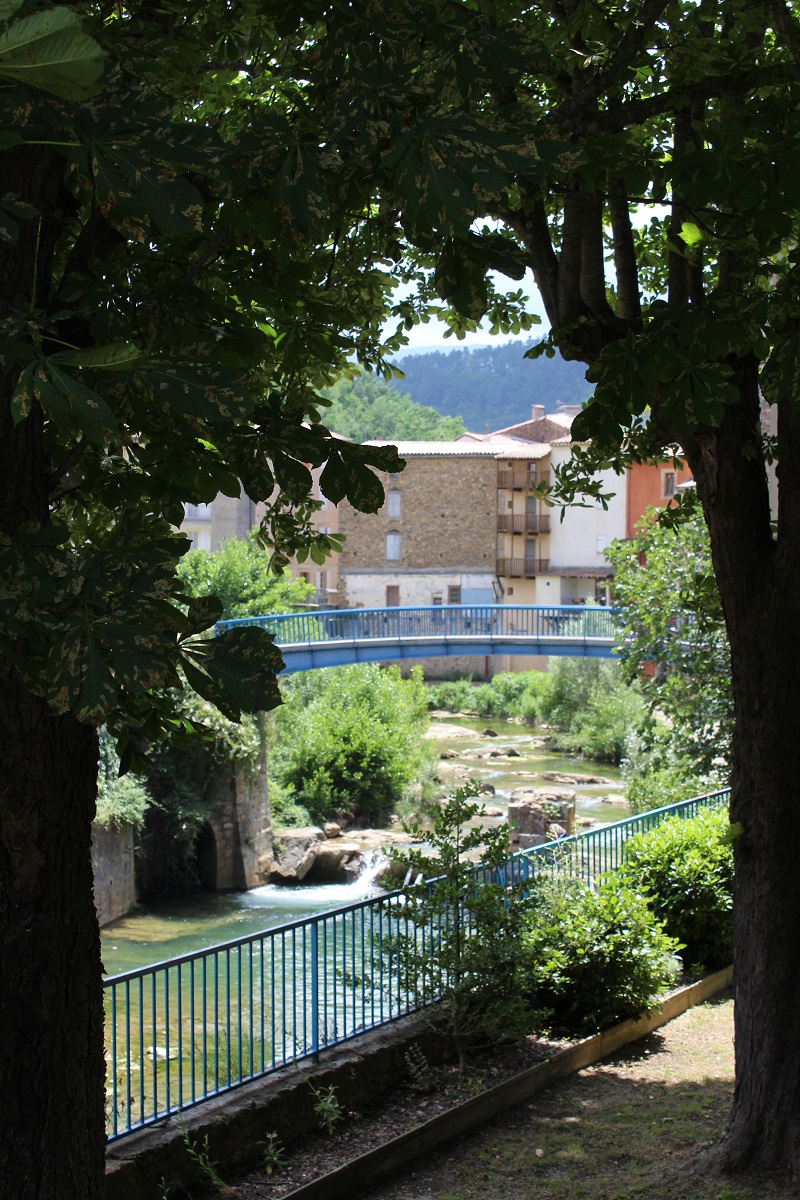 The Romans discovered the curative value of the hot springs of Rennes les Bains and it has been a thermal spa ever since. The region offers a wide range of activities: for the energetic, an inexhaustible number of foot and mountain-bike paths; for those with an interest in history and architecture, there are numerous mediaeval and Cathar castles. Unspoilt countryside surrounds us, and you may also try to solve the riddle of Abbé Saunière's treasure in Rennes-le-Château, just up the hill.
Whatever the time of year and whatever your interests, you are sure to find something that will appeal to you in Rennes-les-Bains and the surrounding area.